Saturday, May 18, 2019
Age - N/A
9:00 am
Location
Albany 1st Church of God
Categories
BOOKINGS ARE NOW CLOSED.
Everyone is Welcome!                  
A Day of Prayer is an experience intended to help people encounter God through vulnerable and transformative prayer experiences. Spend the day learning, asking questions, discovering methods of prayer that work well for you, and finding yourself renewed by the transformative presence of Christ. As Jesus said to his disciples, "Come with me by yourselves to a quiet place and get some rest". (Mark 6:31b)
TO LEARN MORE, CLICK THE LINK BELOW TO VIEW A MESSAGE FROM PASTOR MATT
https://drive.google.com/file/d/1s1TiNvupybBbZwdz7wcdka_Elsex4x09/view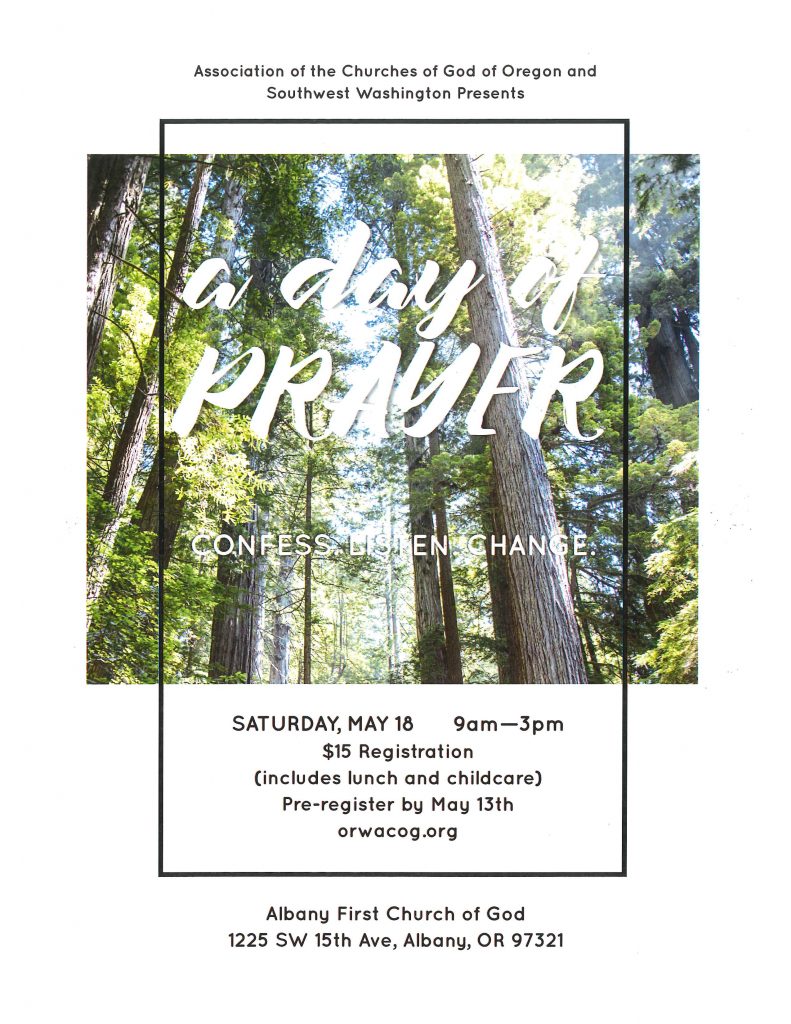 You do not need to have a PayPal account to register. Be sure to click on the PayPal Check Out button below to finish registering. 
Bookings
Bookings are closed for this event.