Monday, October 10, 2022 - Wednesday, October 12, 2022
Age - N/A
5:00 pm
Location
Best Western Plus Agate Beach Inn
Categories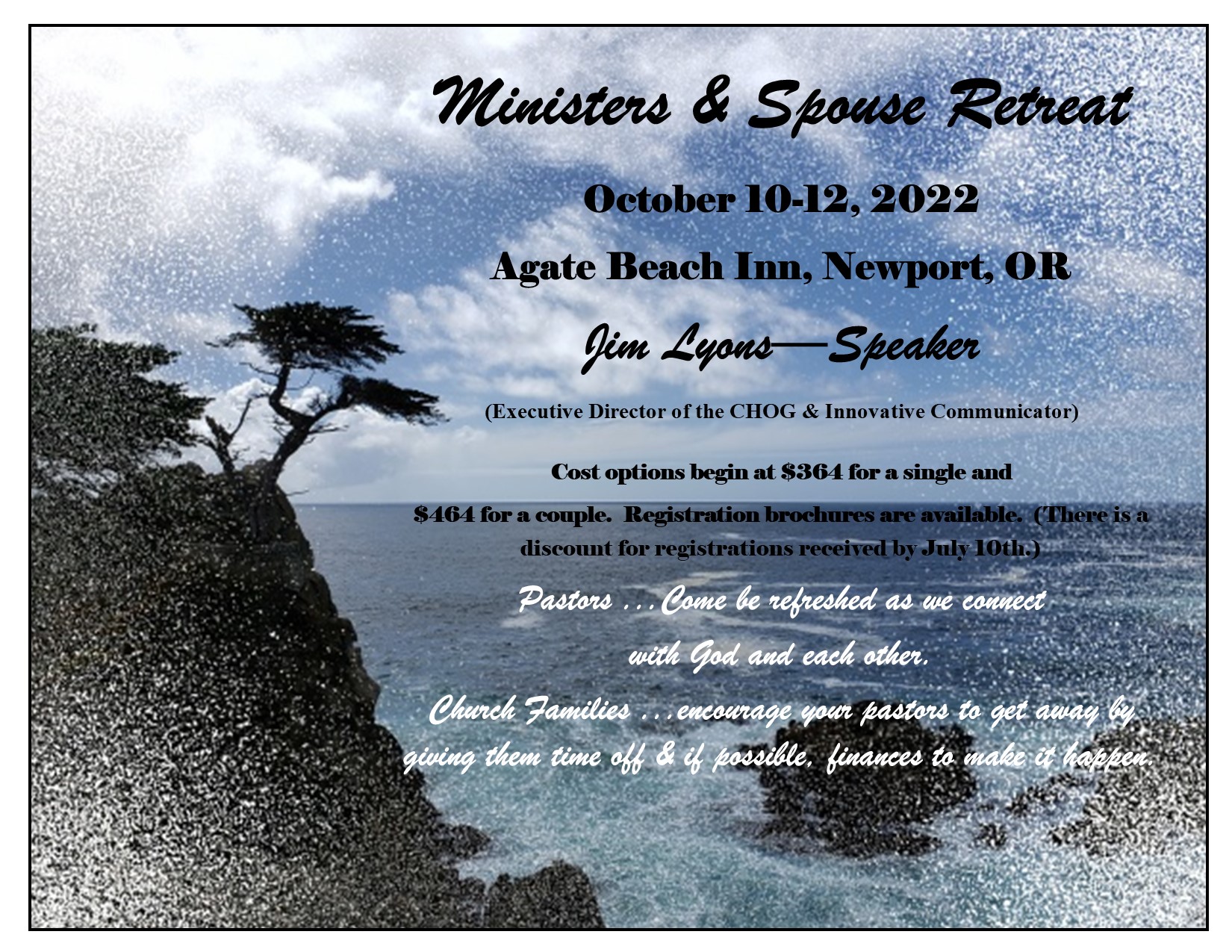 Greetings Pastors!
We are very excited to present to you registration information for our upcoming Ministers & Spouses Retreat, October 10-12, 2022.  This is going to be a great time of connection and refreshment and we encourage you to get the dates on your calendar.  We want to remind you that even though the title appears as 'Ministers & Spouse,' individuals are always welcome.  This is not a couples retreat but it can be a great time to get away with your spouse, if you are married.
Please download the attached registration form for the retreat.  It gives you a lot of good information about our time together.  Several things to consider . . .
If you would like to schedule a longer 'get away' time, you can book a room 2 days before and after the retreat at the same discounted price
You receive a discount for the retreat if you get your registration in by July 10th
There may be an opportunity for your church to offer this retreat as a gift to you if you talk with them right away (doesn't hurt to ask)
We expect this to be a time of refreshment for you and so we are allowing down time for you to rest or connect with others
Our speaker, Jim Lyon, is a well known communicator – you'll be glad you came
Please feel free to ask questions as they arise.  You can email @ districtoffice@nullorwacog.org or call me at the District Office @ 503-393-3510.
Here is the link for the brochure Minister&Spouse Retreat Brochure 2022