Camp White Branch Board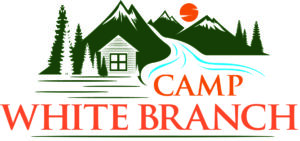 Chair: Lisa Switzer
Vice-Chair: Mel Neu
Secretary: Stephen Gartman
Bookkeeper: Steve Robertson
Camp Coordinator: Danette Beisley
Camp Manager: Operations Manager – Josie Hayward and Maintenance Specialist – Rob Hayward
Member: Owen Hinkle
Member: Mike Kernutt
Member: Durwood Ranton
The board is tasked with overseeing all aspects of the operation of Camp White Branch as the official camping ministry of the Association.
Donations
If you would like to make a donation or want to see what the camp's needs are, you can find that information here: Camp White Branch Donations and Needs
Volunteer
If you would like to volunteer for a project or to do work at the camp, details can be found at volunteer or you can contact volunteer@nullcampwhitebranch.org
Reservations
If you are interested in making a reservation for your family or a group you are affiliated with, you can find details on making a reservation at campwhitebranch.org.
Camp Registration
Thanks for your interest in attending our Church of God Camp White Branch camps. We take camp registrations online at Camp White Branch Camps. You will find all the details on each camp and what we have to offer your camper here. Be checking for when registration opens each year.
We look forward to serving you at Camp White Branch!