Map Unavailable
Sunday, February 18, 2018
Age - N/A
All Day
Categories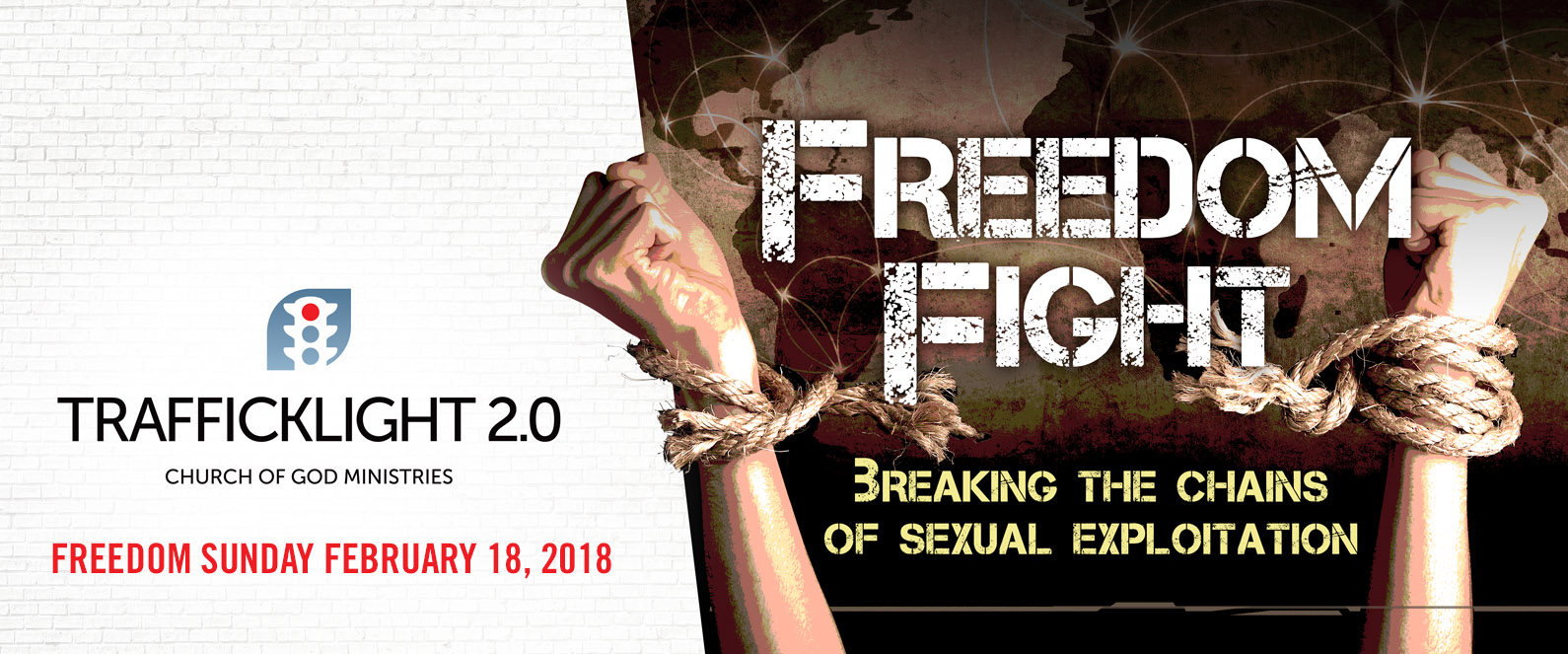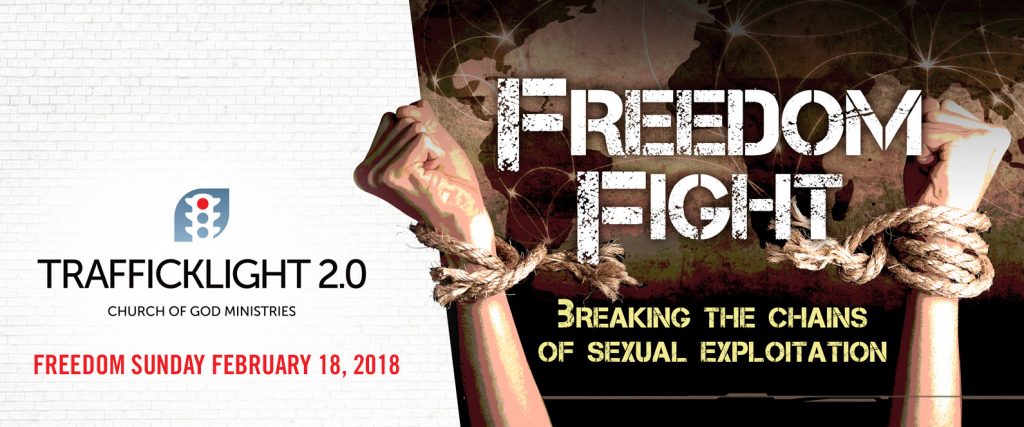 Freedom Sunday 2018 is set for February 18, and we have just what you need to launch a Freedom Fight in your churches, homes, and community.
If not for sinful roots in the hearts of people, sexual exploitation would not be the multi-billion-dollar industry that it is. Trafficklight 2.0 calls us to examine our own hearts and work to create a culture of purity and advocacy among the families in our church.
Freedom Fight is a 4-week sermon series that challenges the local church to engage the broader issue of sexual exploitation, live in freedom, and reclaim lives. The Freedom Fight Kit is available through Warner Press and includes a planning guide (introduction, guide, promotional ideas, sermon outlines, and more); a campaign DVD with videos, podcasts, marketing graphics, and bulletin insert templates; a banner; bulletin covers, and more. Visit Warner Press for items and pricing.
Partner with us financially in this fight internationally through the Bangladesh Village Project and  Children of Promise.  With these partners, we hope to fund 10 villages and add 500 child sponsorships because we know that vulnerability is the breeding ground for exploitation. In the United States, we are excited to partner with Hope Ranch for Women in Wichita, Kansas to provide mentoring, a safe place, and steps to transition for women who are the victims of sexual exploitation. Your Freedom Sunday offering can be added to others from around the country and together, we can make a difference in the lives of vulnerable children and women.
Visit CHOGTrafficklight for more information about this continued initiative, resources, and tools for Freedom Sunday 2018!
You will also find a recap of Trafficklight 1.0 fund distribution here.