Saturday, August 1, 2020
Age - N/A
10:00 am
Location
Oak Park Church of God
Categories
With the cancellation of this year's campmeeting,

the

Annual Business meeting has been moved to

August 1st

.

 

The location will be at Oak Park Church of God in Salem.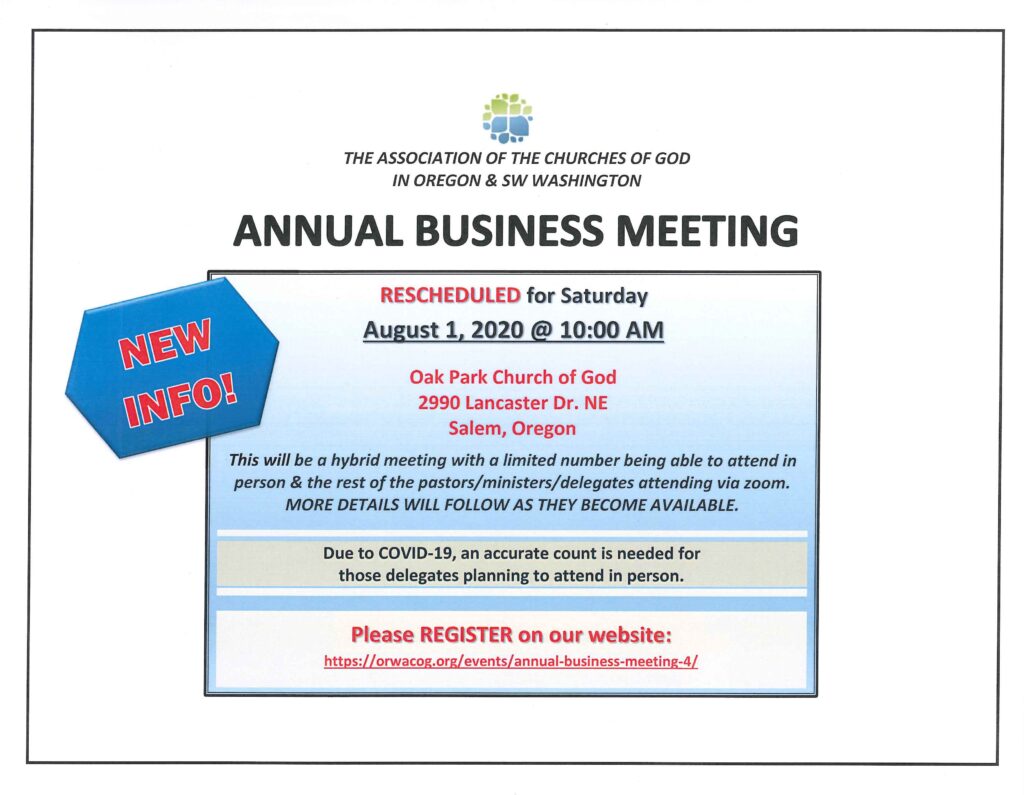 DELEGATES INFORMATION-

This info will be updated soon!
Due to COVID-19, there will be no lunch or refreshments served. 
VOTING MEMBERS: Pick only ONE CATEGORY when you register. District Approved Ministers are automatic delegates.
District Approved Ministers in good standing

Commissioned
Licensed
Ordained

Lay Appointed Church Delegate

Officer of the Corporation, District Executives, & District Council members

Council Chair
Council Secretary
Treasurer
District Pastor
Please mark your choice carefully.  We need to have an accurate count of those planning to be present at the church to meet COVID-19 guidelines for Marion County.
Bookings