The Association of the Churches of God is the regional ministry arm of the Church of God (Anderson, IN) in Oregon and Southwest Washington. We exist to facilitate the church's regional ministries. We invite you to explore in these pages the ministries and churches of our area, as well as the resources we have available.

Purpose of The Association:
To conduct business as the legally-incorporated body of the Association of the Churches of God in Oregon, Inc.
To provide assistance to Oregon and Southwest Washington congregations and be a channel through which local congregations shall be mobilized to fulfill our united vision and mission.
Vision of The Association is for every believer to fulfill the mandate of the Great Commission, the Great Commandments, and the teachings of Jesus Christ.
Mission of The Association:
To create and maintain ministries that will strengthen, encourage, supplement, and promote local congregations of The Association.
To inspire commitment to the teachings, mission, and theological perspectives of the Church of God, Anderson, Indiana.
To provide support for the development of healthy Church of God congregations.
Welcome to our new District Pastor!

   
Pastor Jerry Davisson 

Pastor Jerry comes with a wealth of experience in pastoral ministry and district leadership.  He is a native of the Portland area and looks forward to meeting the people and churches of our district.
Summer Celebration Gets a Facelift!
The annual summer gathering of the Association is coming up July 23-26, 2017, and it's shaping up to be an exciting opportunity to come together as the Churches of God in Oregon and Southwest Washington.
In addition to welcoming our new District Pastor, Jerry Davisson, we will have the privilege of hearing from Jim Lyon, General Director of Church of God Ministries, who will serve as our guest speaker.  Missionary speakers will be Bobby and Jenny Mihsill who serve in Cote d'Ivoire.  Worship and conference leadership will be provided by several local leaders.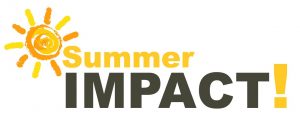 During this season of change in Association leadership, the event planning group has re-named our gathering to Summer IMPACT! and we are revamping the schedule to better serve attendees.  Be watching for details in the coming weeks – but for now, be sure the dates are on your calendar!